iReport Service App iPhone & iPad
REPORTS SIMPLE AND FAST
Create your service reports, timesheets, checklists on site.
TEMPLATES THAT FIT YOUR REQUIREMENTS
Standard templates or your own custom report layouts. Any number of fields and pages with various controls.
SMART USE OF LOCATION AND MAPS

GPS functions for distance and travel time calculation. Map display of customers and interventions.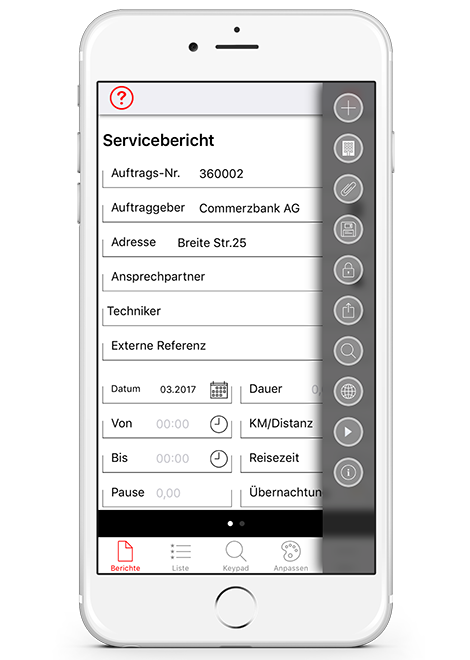 DOCUMENTATION WITH PHOTO, AUDIO, ADOBE PDF FORM
Document with photos - just attach them to the report. Complete and attach Adobe PDF forms.
SAVE PAPER, POSTAGE AND TIME
Save paper, postage and time: no more printing or postage and shipping times. Send reports immediately via e-mail as PDF to your customer and to your back office.
INCREASE PROFIT

Record service interventions, timesheets and any task quick on site. Do not miss to save jobs anymore. Fast billing and fewer complaints. Automated processing from service report to invoice.
RESOLVE TIMESHEETS AND IMMEDIATELY.
Things you do immediately save time and nerves. During work on site, record your work performed and spare parts used.

Record your use of photos with no extra effort. Send your timesheet simply by mail to your customer and the office. With the iReport Enterprise version, you can even create the invoice on the spot.
Let us calculate the journey and travel time. Use digital speech recognition capabilities for quick input - even without a keyboard.

Use the database of serial numbers to manage operating hours, maintenance appointments or individual information.

Optional: Have your internal dispatching team for planing and processing using the iReport web portal and central synchronization.
Service Report Features
SERVICE REPORT AND TIMESHEET FEATURES

Intuitive operation with touch gestures optimally adapted to the requirements of a mobile field service.
Company search with quick display "Nearby"
Photo and audio attachements to and on your timesheet

Distance and travel time calculation from your home, company, actual location

Individual forms and templates design customized for your digital workflow

Edit and attach Adobe PDF forms and various documents like word, pdf, excel

PDF mail the report to customer and your backoffice

Processing of service report to invoice (Enterprise Edition) in 2 clicks

COMPANIES, CUSTOMERS AND CONTACTS

CRM

Customer and contact database with service history, map views, and local push notification of your reminders.
Customer master data with address and GEO position
Service history of customer and serial no

Serial number management customer / machine
Appointment calendar in weekly and monthly view
Summed weekly and monthly report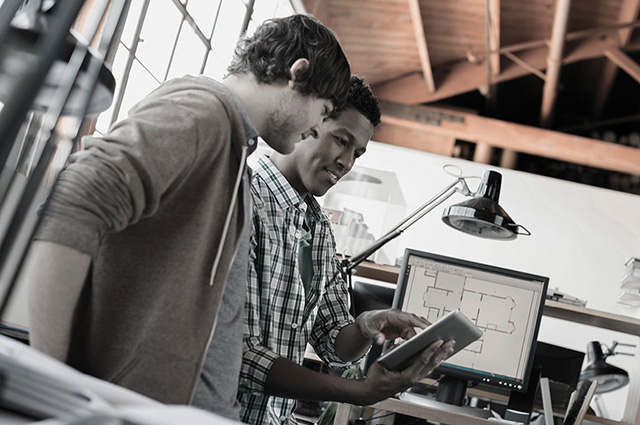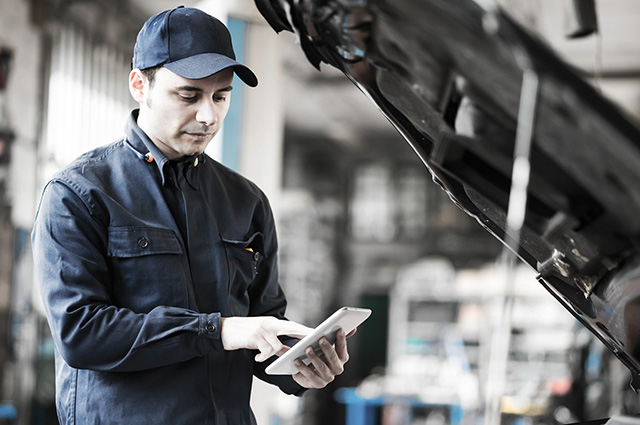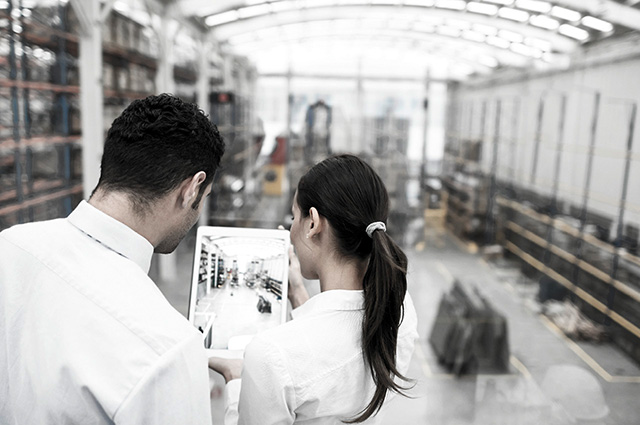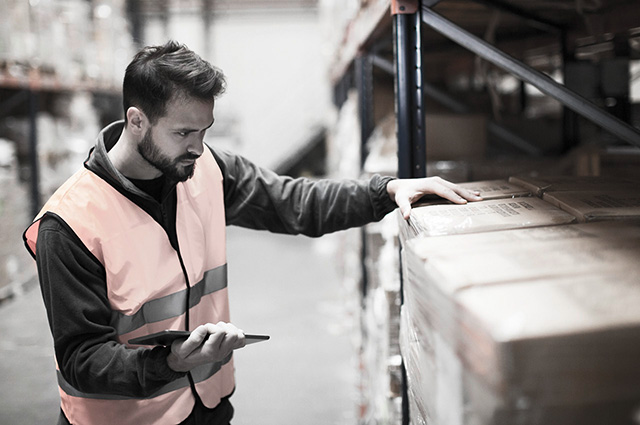 EXTENDED MASTER DATA
Product data as spare parts catalog with stock control. Serial numbers for linking customer and service interventions.
Product catalog
Product Inventory Management and stock

Serial numbers with relation customer, end customer and product
Bill of material (BOM) with optional components
CENTRAL WEB PORTAL BACKEND (OPTIONAL)
Web portal for real-time synchronization and disposition of service operations.
Central master data and rights & role management

Service Dispositions Module: Calendar, Removal, Self-Organization
Smartdevice / Technician Administration