iReport Sales Manager
SALES CONTACT REPORTING

Record your visit reports fast and easy on site by mobile iPad and iPhone.
CUSTOMIZED TEMPLATES FOR YOUR REQUIREMENTS
Use our default sales templates with opportunity workflow or your custom needs and ideas.
TOUCH AND TOUR ORGANIZATION

Map view of your customers and touchlists for your optimized route planning. Open customers directly in your preffered maps app.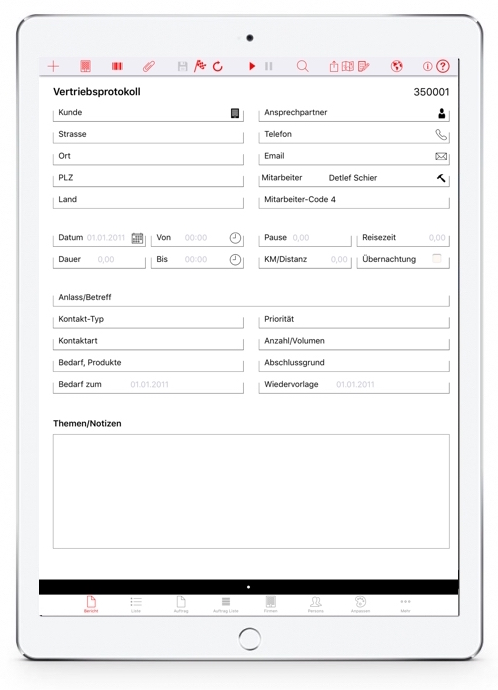 REPORTS AND REMINDERS
Create reminders directly from visit reports, offers, or contact memos.
SALES OPPORTUNITY FUNNEL FILL AND LIVE
Find more sales opportunities by using features like touch frequence, last and next contact in your digital workflows.
INCREASE SALES
Do not spend your valuable time with organization, let the system guide you. Create touch lists of your next activities in seconds.
SALES WITH SYSTEM.
We support you with the tools and features to keep track of your sales territory and systematically organize your customers.

Organize your sales opportunities with modern workflows. Use the possibilities of the mobile app for your "Farming & Hunting". Work on your existing customer base and gather new opportunities. Track your opportunities. Focus on your customer and insteald of wasting time in organization.

Qualify your customers with an ABC level and touch frequency. Show "overdue" customers in list or map views. Log your activities quickly and efficiently.

Create quotations quick and easy on-site. Increase your frequency with the right organization. Monitor yourself and your daily performance. Use digital app features like push notifications, reminders and widgets.

Digital Sales Process
SALES MOBILE FEATURES
Intuitive touch gestures with smart device user experiences.
Nearby seach to quick show companies around you
Opportunity template with self managed product groups
Mobile master data administration
Individual forms, templates
Reminder, versioning, marking, completion workflow
COMPANIES, CUSTOMERS AND CONTACT

Customer and contact management with visit history and map view.
Company master data with extended address information and GEO position
Visit and touch history

Tour planing module

Report calendar in weekly and monthly view
Connection to Calendar App / Exchange Outlook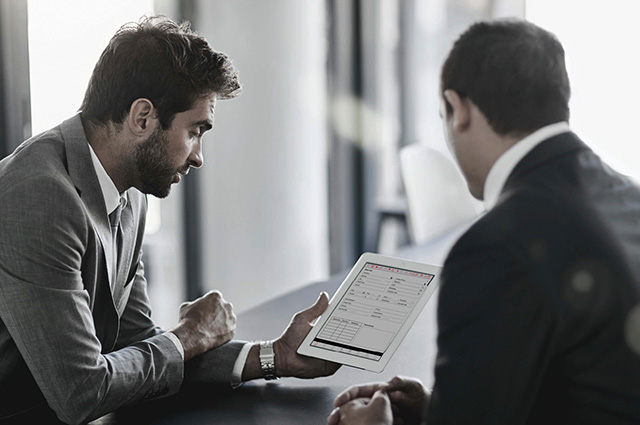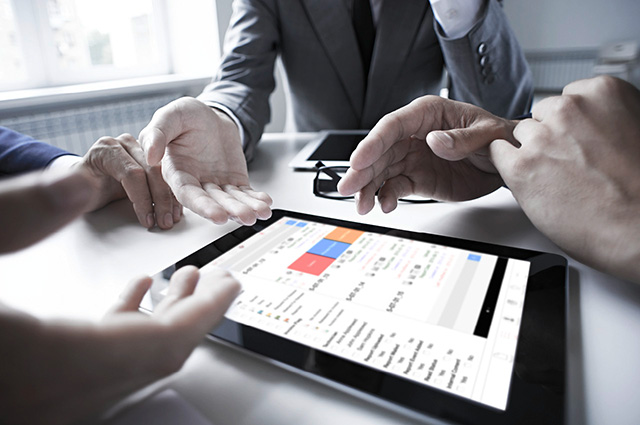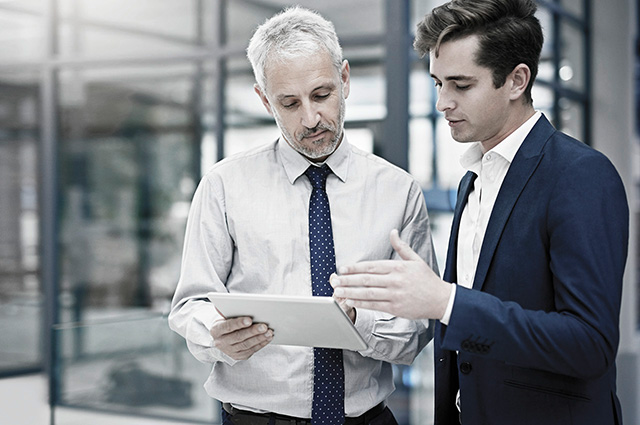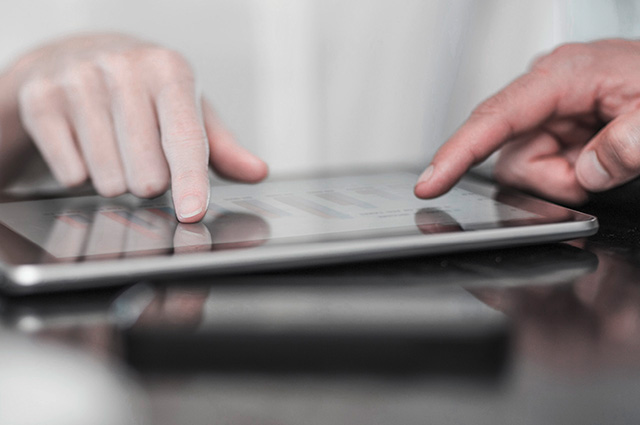 WORKLFLOW FROM QUOTATION TO CONFIRMATION AND INVOICE
Creation of offers and further processing for order confirmation with signature function.
Product selection with discount options
Bill of material (BOM) with standard and optional components
Product images for use in the process
Quote and order directly by PDF mail to your customer
BACKOFFICE WEBPORTAL (OPTIONAL)
Web portal for monitoring and procesing sales activities.
Master data management, rights and role managenent per sales area
Analyzes by field staff, time period and contact type
Charts of field service performance
Settings management of connected mobile devices
Import and export interfaces